The 1st Annual Ed "Big Daddy" Roth Run Wot Ya Brung Drag Race
&
Rat Fink Weekender 2002
June 28th-30th 2002 Wendover Raceway NV/UT
Last Up date 01/02/03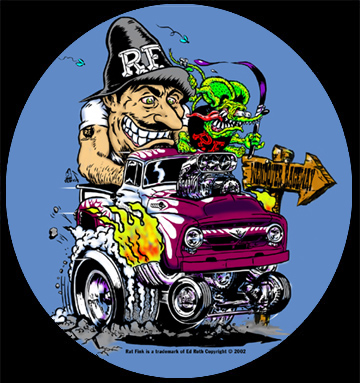 With Yer host "Moldy Marvin" and special guests "Ilene Roth," n' good o' "Bio Bert da Shirt" not to forget our starter and announcer "Hot Rod Randy"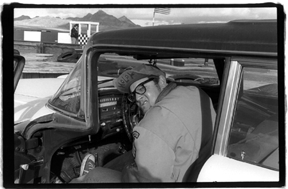 Click Here for Fotos of the Event !
Well after havin' last years Rat Fink Reunion in Wendover the folks were so nice we wuz talkin'bout havin' us a Big time Drag Race and Rat Fink Weekender during summer so more folks could participate ..
Well..... That's just wot were gonna do......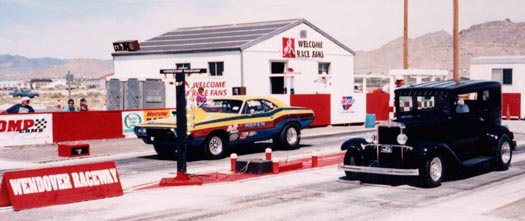 So get yer wheels in shape and ready ta race......
Were gonna have 2 days of Drag Racin' Art, Music, and wot ever else comes with it..... So keep this here web area Book Marked for Up dates and don't forget to Refresh or Reload yer pages.
Admission:
$ 6.00 per Person Per Day
$ 13.00 to Race Per Day
(1) Car (1) Driver
The Racing Fees are in addition to the price of Admission.
Liability Release: The City of Wendover NV/UT, Ed Roth Estate, Moldy Marvin, Wendover Raceway, Automated Entertainment, Kulture Shoq, The Mutilators Motor Club, any members, sponsors or employees thereof are not liable for any injuries to myself and all damages that may occur to my vehicle or vehicles while I am participating at the 1st Annual Ed "Big Daddy" Roth Run Wot Ya Brung Drag Race and Rat Fink Weekender June 28-30th 2002.

Driver and Vehicle must Compete Both days in order to qualify for an award. Awards will be given out for the following categories:

Street Rod, Hot Rod, Classic, Race Car, Dragster, Motor Cycle, Small Fry (This is for Mini Bike or Scooter or Go Kart) Wacky Ride, US Door Slammer (Current Years), Euro/Rice Burner (Current Years), Burnout Competition, Slow Drags and Best of Show.
We Want to Thank Our Sponsors and the Folks that Have Helped Us..
For a Complete Listing of Volunteers, Vendors, & Sponsors Click this Link
Click the links below for more information !!!!
Event Store -0- Stuff / Under Construction
For Vendor or Sponsor Information Click this Link or
Need More info ? call 800-880-6567
Pictures of other Rat Fink Events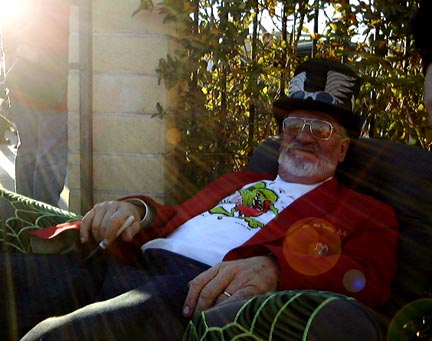 (Ed "Big Daddy" Roth, Rat Fink, Beatnik Bandit, Road Agent, Outlaw, Mysterion, Tweedy Pie, Stealth 2000, Surfite, Wild Child,
Angel Fink, Robin Hood Fink, Mothers Worry, & Dragnut are all trademarks of Ed Roth (C) '99)
This Page Last Up Date 01/02/03
Rat Fink™ name and device and Ed "Big Daddy" Roth and "Moldy Marvin"
are trademarks of Ed Roth © 1999/2000/2001/2002/2003 Rat Fink device © Ed Roth 1984/89
Copyright 1999/2000/2001/2002/2003 @utomated Entertainment Little Rock CA 93543