Welcome to Rat Fink.Org!
Try essay help at this service CustomWritings.com.
07-24-15
Wacky Automotive Upgrades Anyone Can Install
Finding Aftermarket Auto Parts that Match Your Expectations
Kustom Search
If you would like to show your support, please click the PayPal button below.
Your support is highly valued and very much appreciated.
You will be directed to Automated Entertainment's pay pal account for collection. Be advised that your donation is not necessarily TAX deductible, only your accountant knows for sure.
Please include your mailing address and we will send you an additional receipt for your records, Thank You Moldy Marvin
Excerpt from Tales of the Rat Fink By Ron Mann
Ed Roth's Long Lost "Orbitron" Found South of the Border
The movie above is was produced by Bob K. The fotos in this video were taken at Petersen Museum in November of 2006
For more independent videos please visit our new page that features videos by folks like you! Just Click here!
Joe Riley We will miss you! 03/ 1964- 09/25/07
Web Pages Dedicated to Randy Zaideman 1947 - May-04-2005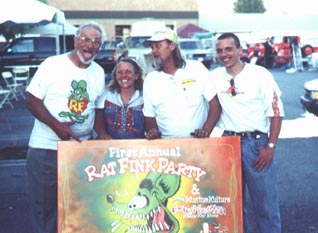 July 19, 1964 - February 10, 2006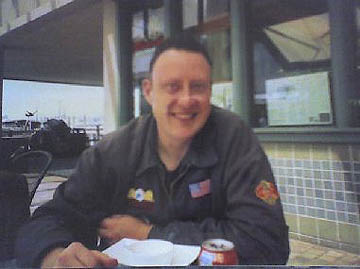 The following is a list of charities that we support !
To find out more information, please visit their web sites and donate generously!
Rat Fink TM name and device and Ed "Big Daddy" Roth
are trademarks of Ed Roth (c) 1999/2000/2001/2002/2003/2004/2005/2006/2007/2008/2009/2010/2011/2012/2013 Rat Fink device (c) Ed Roth 1984/89

(Ed "Big Daddy" Roth, Rat Fink, Beatnik Bandit, Road Agent, Outlaw, Mysterion, Tweedy Pie, Stealth 2000, Surfite, Wild Child,
Race ?, Angel Fink, Robin Hood Fink, Mothers Worry, & Dragnut are all trademarks of Ed Roth (C) '99)

This Page Last Up Date 03/10/2013

Copyright 1999/2000/2001/2002/2003/2004/2005/2006/2007/2008/2009/2010/2011/2012/2013 "Moldy Marvin"
is a trademark of @utomated Entertainment Little Rock CA 93543